I get a real kick out of creating Christmas cards from some of my animal photos. Every year I add a few more so now I've got a good collection of them.
I thought you might want to know about a huge sale
Zazzle
is having on cards and invitations until Sunday, November 4th. They're offering 50% off, a price which can't be beat! I recently ordered some of my Christmas cards for my parents and they tell me they were extremely happy with the quality of the cards. You can easily customize your cards with your own personal message on the front, inside, or back (or all three!)
Being bird lovers and kind of traditional, my parents wanted a Christmas card with a chickadee and snow. Here's the card they ordered: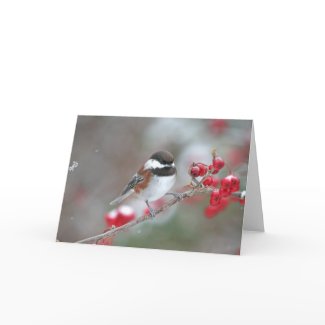 I thought the berries made the card look especially festive, perfect for Christmas.
Or maybe you're in the mood for a little more fun. If so, here's a hummingbird that really knows how to decorate for the holiday season.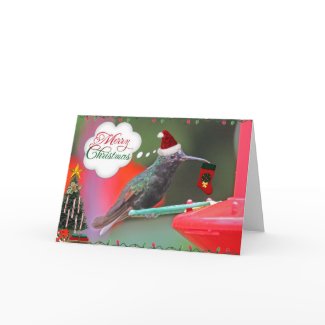 My favourite Christmas animals are squirrels. I have more than a few cards with squirrels on them. Here's a selection from my
Christmas section
...which, by the way, has more than just cards. There are all kinds of other products that you can have my photos or anybody else's artwork (including your own!) printed on.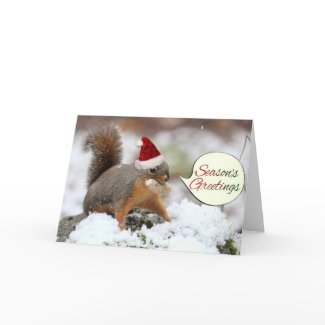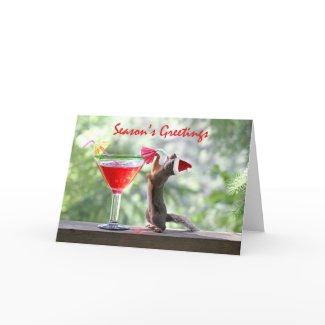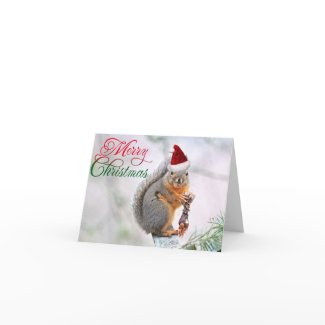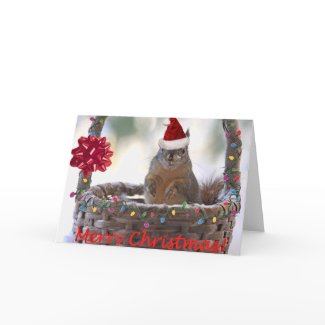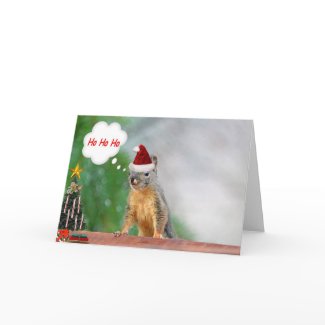 If you really want to have fun you can even order matching Christmas postage!
Anyway, you get the idea. If you want to take advantage of Zazzle's 50% off sale on cards and invitations, just type in the code "CHEERSAVINGS" at checkout.
christmas animals art